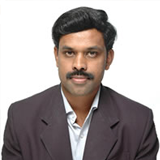 Jyoti - well placed for further rapid growth with WORKPLAN
Pune based, Jyoti Toolings is a leading Indian toolroom with around 240 employees manufacturing a complete range of sheet metal dies for interior and exterior panels and a complete set of fixtures for the automotive industry in India and abroad. Jyoti also has an aerospace division where long aerospace wing parts are manufactured. Serving many important customers such as Tata Motors, Mahindra & Mahindra, Asia Motor Works, Toyota, Nissan, Hindustan Aeronautics and Bharat Forge, the company needs to ensure its costs and prices stay down, its quality continuously improves and its service optimally delivered at all times.
"One of the key benefits of MyWORKPLAN is that it enables us to monitor the utilisation rate of our resources and machines. We can now compare the theoretical number of capacity hours, versus the real time worked by each machine"

Mr Nityanand, CEO
Mr Nityanand, Jyoti Toolings' CEO explains "we needed a state of the art job management system, tailored to our particular activity, which would on the one hand reduce our running costs and on the other hand make us even more responsive to customers' requests for quotation and their delivery deadlines" After an analysis of available solutions on the market, the MyWORKPLAN system was selected and installed in 2007. Jyoti Toolings generates around 800 quotations per year and produces around 200 tools, so in the past there was significant scope for error. By using MyWORKPLAN's Estimator module, Jyoti's staff can retrieve similar past quotes and jobs that they can quickly copy and edit. For even greater quoting accuracy, data from the part's CAD file can even be analysed and included in the quotation data. This has enabled Jyoti to quote competitively and precisely, winning more business, and making more profit on each job.
Using the software's Scheduler module, Jyoti checks the feasibility of requested delivery dates by running a planning simulation. Bottlenecks are prevented as the company can define the appropriate time slot for production based on available resources. This has enabled Jyoti to meet virtually all agreed delivery deadlines, further enhancing its service reputation and helping it achieve its target of 100% customer satisfaction.
As a job moves through the manufacturing process, complete technical and financial data is available to the company in real time. The MyWORKPLAN system also provides Jyoti with a powerful MS Excel® report showing resource utilisation. Mr Nityanand said, "One of the key benefits of MyWORKPLAN is that it enables us to monitor the utilisation rate of our resources and machines. We can now compare the theoretical number of capacity hours, versus the real time worked by each machine. We can then analyse whether the difference is due to lack of power, lack of air, breakdowns, or no load, and take action to increase the utilisation rates. A small improvement in machine utilisation rates already justifies our investment in MyWORKPLAN."
Jyoti Toolings has always paid close attention to quality management and is proud of its ISO 9000 2001 certification achieved in 2006. MyWORKPLAN's Infomanager module that collates all the files relating to each project, including CAD data, emails, delivery and quality documentation, etc., underpins their already tight quality processes.
The company appreciates many of the software's clever tools and features which makes performing their daily activity so much more easy and efficient. Mr Nityanand confirms, "Everything about the MyWORKPLAN software has been well thought through – we are particularly satisfied with the software's powerful user rights management, which allows us to define which modules or screens each user can read, modify and delete."
Jyoti also has an IT company specialized in implementing the SAP Business One solution that covers all the accounting needs of SMEs and which can be integrated with MyWORKPLAN manufacturing modules. Jyoti knows that there is no single solution available on the Indian market which is both strong in financials and strong in manufacturing. The combination of MyWORKPLAN and SAP Business One clearly provides the most powerful and integrated solution for SMEs
Turnover at Jyoti Toolings has grown at a phenomenal rate over the past few years and the Company has not hesitated to reinvest in machinery, management and software systems to improve its competitiveness. With more and more international customers looking to source their requirements in India, Jyoti Toolings is well positioned for further rapid growth.