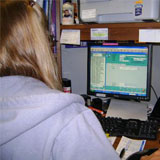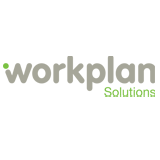 US Precision Mold revolutionizes its job management with the perfect solution from WORKPLAN
Full service moldmaker
Installing the MyWORKPLAN job management solution from the WORKPLAN range of ERP software solutions from Vero Software, was a monumental step forward for US Precision Mold, based in Arvada,Colorado. The company employs 13 people and specializes in molds for plastics, rubber, die cast and metal injection, producing new tooling as well as offering a repair and refurbishment service for existing molds.
"MyWORKPLAN is a monumental step forward for us. You can't afford to hire more people nowadays and the cost versus benefit it produces is a no brainer. It has made our life so much better and is a vital part of our business."

Darryl Lawrence, co-owner US Precision Mold, Colorado, U.S.A
Paper-based, manual admin
Darryl Lawrence, one of the co-owners of US Precision Mold, is responsible for preparing quotations and specifying the design of tools. When the company started, it used Microsoft Project® and Excel® , together with other software packages, to manage its office based systems, but as the company grew Darry realized that this was a very inefficient way of working. "With our old systems we had to enter the data for each job at least four times, which is wasted effort and a potential source of errors. We also carry out a lot of service work, which generates a good deal of paperwork, and we were getting to the stage when we would have had to hire someone just to keep up."
Good value, industry-focused solution
Darryl Lawrence had some experience of job management systems and found the WORKPLAN site via Google. He looked at several systems but was impressed by the knowledge of the moldmaking industry, the world renown of its WORKNC CADCAM software and the stability of the company. "Other software providers had little knowledge of our industry but said they could alter their systems to suit us. MyWORKPLAN, on the other hand, was designed for our environment which was a big plus for us. Additionally, the cost versus benefit was very attractive, as what you get for the money is pretty good stuff!"
Best practice hard-wired in
US Precision Mold now takes for granted the flexible architecture in MyWORKPLAN. Darryl Lawrence says, "The software is very powerful for a small prototype environment. We can add as much or as little detail as we want, as the software assumes we know what we are doing. Other software forces you to do things a certain way which slows up the administration, leaving you with a very expensive drain on resources which actually slows up management processes." He continues, "The reality is that, as a small company, there are a lot of things we should do which we don't. With MyWORKPLAN there are templates for all these things already in the software. With this subtle approach we can look critically at the way in which we work and implement extra methodology when it suits us."
The company has five user licenses of MyWORKPLAN located on PCs around its offices and workshop. It uses these for logging on and off tasks and for staff to clock in and out, enabling real time tracking of what is happening on the shop floor, managing time and attendance, and payroll, which can be completed in 45 minutes.
Works the way the company does
Darryl Lawrence says, "We use the software to drill down through the data to produce accurate quotations for our customers, control costs and manage shop loading and planning. Scheduling is a continuous and dynamic process, and MyWORKPLAN presents the information as a Gantt chart. We can place all our operations, look at the load and manipulate it until it looks right. We can't plan much more than two weeks ahead anyway, as jobs and tasks are continually changing. The software lets us work in the way which suits us best, using our skills to get the load realistic by making changes such as adding time, moving operations or subcontracting." Now US Precision Mold can respond to customer's questions about the status of their jobs quickly and accurately. All bought in items have a specified delivery date, and it is easy to find out how far manufacture has progressed by just making an enquiry in MyWORKPLAN.
Reliable software and support
Darryl makes maximum use of the technical support, helping him to create customized reports so that he can extract a summary of exactly the information he wants. "I just make a phone call to support, and a week later I have my new report, which might be a summary of people and hours for each job, for example. In my view you are not going to get better support anywhere, period. The beauty of the software is that it is easy to use and it works - no bugs - you never have to worry about it crashing or doing something odd. If there is an error, I can guarantee it is me that has made the mistake."
He concludes, "MyWORKPLAN is a monumental step forward for us. You can't afford to hire more people nowadays and the cost versus benefit it produces is a no brainer. It has made our life so much better and is a vital part of our business. Nobody wants to go back to the old methods. In my opinion we couldn't have made a better choice and it is silliness not to invest in the technology."